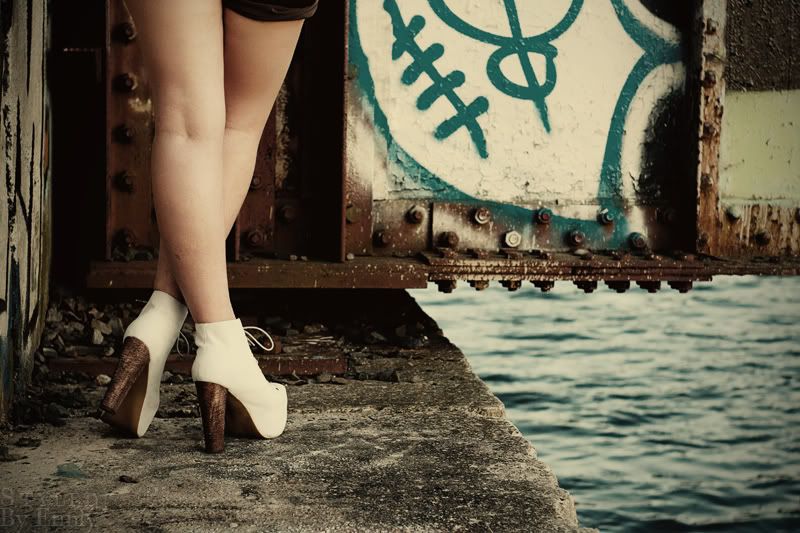 Top: Opening Ceremony, Shorts: Alexander Wang, Shoes: Jeffery Campbell
"Lita"
Hat: Vintage
Photos:
William Thomas
I've had a complete lack of inspiration lately, I don't know if it's the change in weather or constant rain in NY that makes me want to lay in bed rather than dress myself up. I started adding a few "essential" pieces into my closet, one of which is the coveted Lita shoe. The reviews are right, these shoes are COMFORTABLE! I'll definitely pick up another pair to run around Brooklyn and Manhattan in.
Have a great weekend!